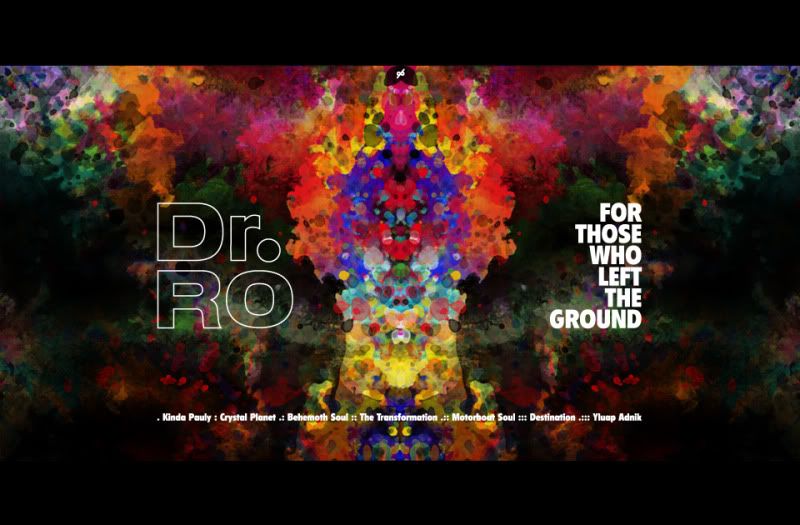 ((CLICK IMAGE TO DOWNLOAD))
Dr. Robutnik
sent me his latest EP a few weeks back. Titled, "For Those Who Left The Ground," here's what Dr. Ro had to say in his blog:

ARTWORK AND PAGE DESIGN DONE BY 96


This EP was recorded in March of 2009 within the course of one week.

All tracks were made after midnight.

Only two records were used during the EP: One for vocal samples and one for background noises and sounds.

Everything else came from the SP-404 and the SH-201.

This EP is a loose translation of the opening monologue, where a dead man is dug up, due to his corpse being in the way of the state turnpike. Each track is the soul's trip up through the atmospheres of the earth, and eventually into Outer Space, yet at the end, he ends up being somewhere very familiar to him.
Hope y'all enjoy this sinister ass shit.